Hey lovelies,
   So, I haven't been very blog-like around here lately considering I've been writing like the wind. But today, I decided to participate in the Top Ten Tuesday created by the awesome bloggers at Broke and Bookish. Why? Because I love talking about books I have read and LOVED. So here we go (in no particular order).
   Midnight City by J. Barton Mitchell – Okay, I picked up this book and I wasn't sure what I was expecting. But I can tell you what to expect now. A bunch of awesomeness. This book is so full of adventure and excitement and awesome characters that you will want to keep reading and reading and reading. Seriously, one of my absolute favorite series! 
   Open Road Summer by Emery Lord – This books cover definitely pulled me in right away, but the writing didn't disappoint. I think it was one of my favorite contemporaries because not only the writing was great, but the characters were so real. Yes, even the famous one. I cannot wait for more from Emery Lord because I know she'll wow me again.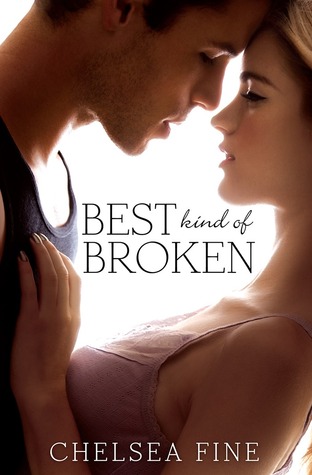 Best Kind of Broken by Chelsea Fine – I adore anything Chelsea write, and this book was no different. This was her first try in NA and I think she nailed it like nobody's business. I loved the characters in this book to pieces and I'm excited to see Chelsea branch out in different genres. When you're good, you're good.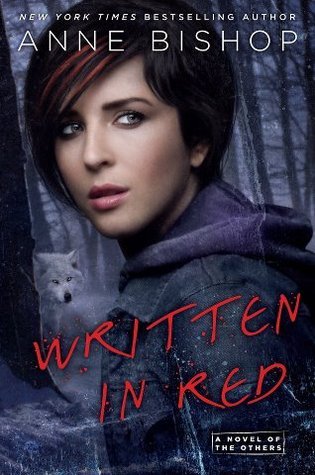 Written in Red by Anne Bishop – If you've been with me for any length of time you know I'm obsessed with this book. This whole series is amazing (I'm reading book 3 now) and I cannot even explain to you why because I will be talking for days. Every single part of this book is outstanding and I cannot get enough of the characters! Seriously, read it if you haven't yet. You won't be disappointed.
   The World Without A Future by Nazarea Andrews – I've never read anything by Nazarea until I stumbled into this series and let me tell you, I want to read everything by her now. This series is so good. I love it to pieces. Everything about it is so exciting and thrilling and good. The characters are great and real, the storyline is like a TV show full of action and adventure. Book 3 just came out so you guys have some catching up to do because I highly recommend it.  
   Sweet Reckoning by Wendy Higgins – Guys, this series. I love each and every book and I was so excited to finally have book 3 in my hands. Wendy does not disappoint. This trilogy is everything you want in a trilogy and more. I love Wendy's writing, her character development, her storytelling. I can't wait to read more books by her. She's definitely one of my favorites!
   Drowned by Nichola Reilly – I really didn't think I would like this book as much as I did, because I loved it. The writing was so engaging. I couldn't step away. The concept was interesting enough, but it was the storytelling that really sold it. I'm excited to see what happens next and I wish I could read that book right now.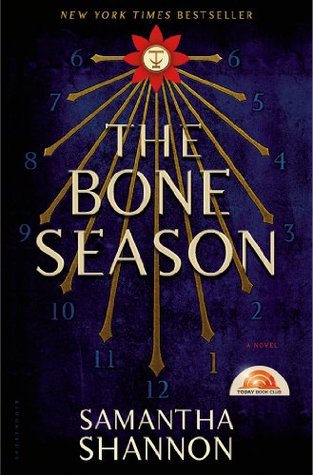 The Bone Season by Samantha Shannon – I'm sure this book will be on a lot of lists, but I couldn't help adding it to mine. I loved loved this book so much. It's like 500 pages and I almost read it in one sitting. There was just something so special about Samantha's writing and her characters. I had to know what happened next right away and I just sat there, with the book in my hands, when I read the last page. It's hard getting over a good book ending and I definitely had book hangover after reading this one.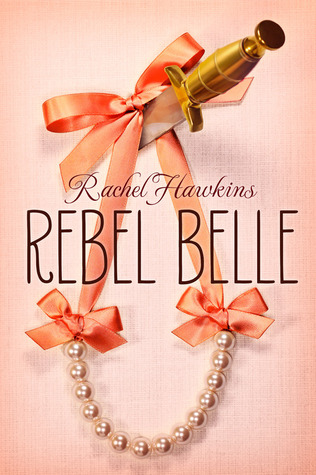 Rebel Belle by Rachel Hawkins – I have been Rachel's fan for some time now and I'm so happy that this book didn't disappoint. In fact, as you can see, it made it to my top ten because I just loved it to pieces. I love the way Rachel writes her characters. Seriously. They're so real and sometimes unlikable and that makes it for a great story. I wasn't a fan of Harper's in the beginning, or David's, really. But by the end of the book, I was routing for both. That's a great story!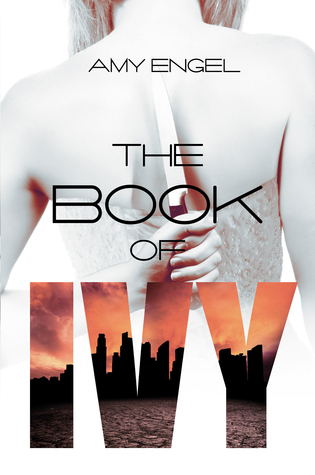 The Book of Ivy by Amy Engel – This book is a new favorite. I just read it last week and I couldn't help myself adding it to the top ten. I just loved it so much. It had just enough of adventure and angst to get me through the pages. The writing was so well done and that ending! People, I'm not sure how I'll survive till next November! 
   Well, that is it for me. I could've kept on going, but these are the ten that popped in my mind. I'm sure I'll be doing another post on some of my favorite books because there are just too many awesome authors out there! 
   What are some of the books you loved this year? Let me know!
   Much love, 
   Valia